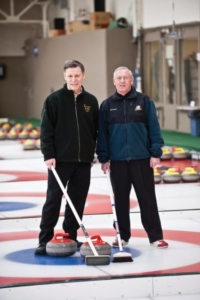 I was born and raised in Winnipeg. My early years were spent at the curling rink with my four brothers and my Dad, world champion curler Don Duguid. My mother Georgina showed us how to be compassionate and community-minded citizens, and my grandmother introduced me to people from around the world at the garment factory where she worked. As a boy, I spent a lot of time hiking, camping and monitoring wildlife with my uncle John, a Manitoba Conservation officer.
These early influences helped me to become a hard-working person dedicated to public service, interested in making connections with people from diverse cultural backgrounds, and passionate about environmental protection.
I studied biology and environmental science in university and have worked in many related jobs ranging from park naturalist to Chair of Manitoba's Clean Environment Commission. I directed the first ever Manitoba Climate Change Task Force and co-authored the action plan Restoring the Health of Lake Winnipeg: Canada's Sixth Great Lake.
Along the way, I worked in the field of public health with leaders at the National Microbiology Lab in Winnipeg and I became the founding CEO of the International Centre for Infectious Diseases. I created a company, Sustainable Developments International, which taught me about the opportunities and struggles of a small business. Through all of this, I have been fortunate to be able to serve the public and build strong relationships with many of the cultural communities that enrich Winnipeg.
I decided in my twenties that I should run for political office, to do all I could to make a difference in my home community and for the environment. With the support of my wife Linda, I was elected to Winnipeg City Council and was proud to usher in Winnipeg's first ever government-led Blue Box Recycling Program.
Since 2015, I have been honoured to represent the federal riding of Winnipeg South as a Liberal Member of Parliament. Working closely with the people in this diverse and rapidly growing part of Winnipeg has deepened my understanding of their challenges and aspirations. Support for families, youth employment and the University of Manitoba have been among my top priorities. I've also managed special projects as a Parliamentary Secretary, such as helping roll out the new Canada Child Benefit, advocating for gender equality, and improving the health of Lake Winnipeg.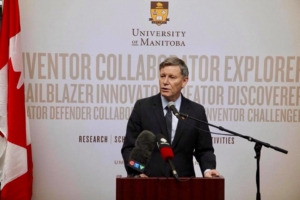 I've been a Liberal since I was in university because, to me, this party has always stood for evidence-based economic, social and environmental policies. This has never been truer than it is today. I am proud to be a part of this Liberal government that is enacting a comprehensive plan to address climate change, the urgent environmental and economic issue of our time. Real progress, like strengthening laws to protect the environment and fight pollution, are moving Canada in the right direction. There is much more to do.
I'm running in this election to continue to serve the people of Winnipeg South, and to help ensure that Canada does not return to a Conservative government like we had in the Harper years – one that muzzled scientists and kicked environmental costs down the road to future generations.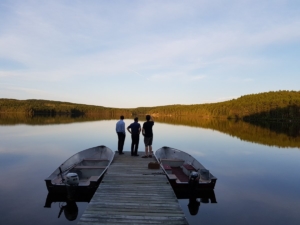 I believe that Canadians can make a real difference on the big challenges we face today, including climate change. In my lifetime, I've seen governments tackle very serious international environmental issues like acid rain and the destruction of the ozone layer – and solve them! What began with my uncle John has become a quest to preserve a healthy planet for all our children, like my two daughters and one-year-old grandson who was born on Earth Day.